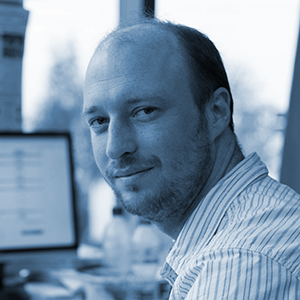 Mike is a Tenure Track Research Fellow in Biomedical Photonics at Heriot-Watt University and honorary lecturer at the University of Edinburgh. He is currently establishing a research group to exploit time resolved single photon technologies and optical fibre sensors for clinical/biomedical photonics and other real world applications, with strong links to Robert Thomson and the Photonic Instrumentation group.
Coming from a background in quantum technologies at Cambridge and Glasgow, he has a desire to bring the most advanced photonic technologies out of the darkened physics lab and into practical application. As a physicist he has applied wide ranging experience in experimental systems, fibre optics, quantum technologies and fibre sensing to advanced optical systems on site at the Royal Infirmary of Edinburgh (QMRI).
Outside of work Michael cycles, fixes old motorbikes, rides them when they are working, and enjoys exploring the Scottish hills.