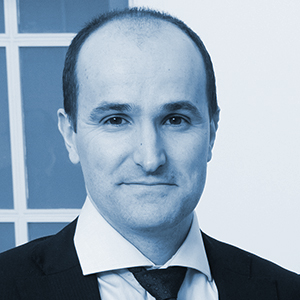 Marc graduated in Chemistry at the University of Barcelona in 2007. He then joined the Singapore Bioimaging Consortium to work with Young-Tae Chang in synthetic fluorophores for optical imaging. In 2012 he started his independent career as an Academic Fellow at the University of Edinburgh to develop translational chemical probes for imaging immune cell function in humans. His research has been recognised with international awards and distinctions:  SEQT Young Investigator Award (2007), SBIC Chairman's Prize (2010), ERC Consolidator Grant (2017), Fellow of the Royal Society of Chemistry (2017), Fellow of the Higher Education Academy (2018), Marcial Moreno Lectureship (2018), FLIER Fellow from the Academy of Medical Sciences (2019), SRUK Emerging Talent Award (2019). Since 2020, he holds a Personal Chair of Translational Chemistry and Biomedical Imaging at the College of Medicine in Edinburgh.
Publications
Environmentally sensitive photosensitizers enable targeted photodynamic ablation of Gram-positive antibiotic resistant bacteria (2023)
Benson S, Kiang A, Lochenie C, Lal N, Mohanan SMPC, Williams GOS, Dhaliwal K, Mills B, Vendrell M.
Fluorogenic Granzyme A Substrates Enable Real-Time Imaging of Adaptive Immune Cell Activity (2023)
Cheng Z, Thompson EJ, Mendive-Tapia L, Scott J, Benson S, Kitamura T, Senan-Salinas A, Samarakoon Y, Roberts EW, Arias MA, Pardo J, Galvez EM, Vendrell M
A fluorogenic probe for granzyme B enables in-biopsy evaluation and screening of response to anticancer immunotherapies (2022).
Scott J, Mendive Tapia L, Gordon D, Barth N, Thompson E, Cheng Z, Taggart D, Kitamura T, Blas A B, Roberts E W, Juarez Jimenez J, Michel J, Piet B, de Vries I J, Verdoes M, Dawson J C, Carragher N O, O'Connor R A, Akram A R, Serrels A. Frame M C, Vendrell M.
Phototherapeutic Induction of Immunogenic Cell Death and CD8+ T Cell-Granzyme B Mediated Cytolysis in Human Lung Cancer Cells and Organoids (2022).
Valančiūtė A, Mathieson L, O'Connor R A, Scott J I, Vendrell M, Dorward D A, Akram A R, Dhaliwal K.
A Functional Chemiluminescent Probe for in vivo Imaging of Natural Killer Cell Activity against Tumours (2021)
Scott J, Gutkin S, Green O, Thompson EJ, Kitamura T, Shabat D, Vendrell M.
Enhanced avidity from a multivalent fluorescent antimicrobial peptide enables pathogen detection in a human lung model (2019).
Akram AR, Avlonitis N, Scholefield E, Vendrell M, McDonald N, Aslam T, Craven TH, Gray C, Collie DS, Fisher AJ.
A Fluorescent Activatable AND-Gate Chemokine CCL2 Enables In Vivo Detection of Metastasis-Associated Macrophages (2019)
Fernandez A, Thompson EJ, Pollard JW, Kitamura T, Vendrell M.
Chemical Modulation of in Vivo Macrophage Function with Subpopulation-Specific Fluorescent Prodrug Conjugates (2017)
Fernandez A, Vermeren M, Humphries D, Subiros-Funosas R, Barth N, Campana L,  MacKinnon A, Feng Y, Vendrell M