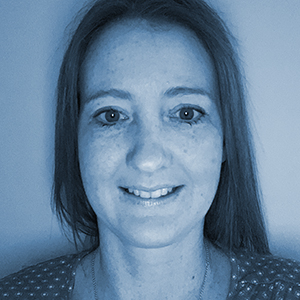 Joanne Mair is a Clinical Project Manager for the THT group and has oversight of the management and delivery of translational research projects which focus on diagnosis of lung infection. She works across the delivery of clinical trials in investigational medicinal products and medical devices. 
Joanne is currently undertaking a part time PhD within the Usher Institute and has previously studied pharmacology, bioinformatics and public health.  She has three girls and lives in the lovely East Lothian countryside.  In her spare time she enjoys getting exercise, socialising and spending time with the family.
Publications
Diagnosing ventilator-associated pneumonia (VAP) in UK NHS ICUs: the perceived value and role of a novel optical technology (2022).
Jones W S, Suklan J, Winter A, Green, K, Craven T, Bruce A, Mair J, Dhaliwal K, Walsh T, Simpson A J, Graziadio S, Allen A J.
Activated neutrophil fluorescent imaging technique for human lungs (2021).
Craven T H, Walton T, Akram A R, Scholefield E, Mcdonald N, Marshall A D L, Humphries D C, Mills B, Campbell T A, Bruce A, Mair J, Dear J W, Newby D E, Hill A T, Walsh T S, Haslett C, Dhaliwal K