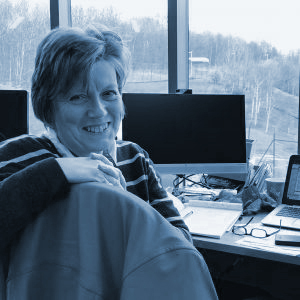 Prior to joining the THT group Irene worked extensively as a clinical nurse within the NHS, mainly within general medicine and cardiology. She has been a Senior Charge Nurse in Coronary Care and also general medicine ward. She has also worked as Liaison Nurse for the British Heart Foundation. Before joining CIR her last clinical post was as a Specialist Nurse for Organ Donation working with NHS Blood and Transplant, responsible for approaching families regarding organ donation and working within my base hospital to raise awareness of organ donation. She acted as a link person between the ex vivo Enlighten group and the Scottish team of SNODs – which is how she came to work in CIR.
Since joining CIR she has supported numerous clinical research projects developing point of care imaging and therapy tools, initially for pulmonary nodules and lung cancer. She is also part of the Enlighten ex vivo lung programme team, supporting the clinical team and helping to maintain links with NHS Blood and Transplant.
In her spare time Irene enjoys a range of pursuits, including painting, making things, gardening, pottering about, trying to learn Italian, eating cake and more pottering about!