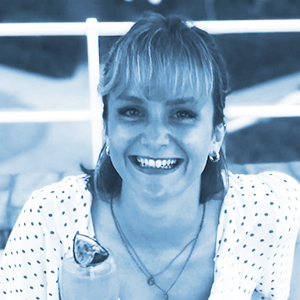 Alex completed a Bsc in Bioscience and Business Management and an MRes in Cellular and Molecular Biology at The University of Birmingham. During her Master's she applied unsupervised machine learning algorithms to flow cytometry data. It was this research which ignited her interest in the application of computer science and biology.
She is currently a first year PhD student in Precision Medicine, working on applying data science to medical imaging devices such as Time Resolved Fluorescence Spectroscopy.
Outside of work Alex can most often be found in a muddy field on a horse, and spends all her holidays competing in eventing competitions. She is also a big fan of the pub and reality TV.