Facilities
HTAF has a number of unique translational facilities that can support pharmaceutical and medical device manufacture throughout the early phase clinical developmental pathway.
The Investigational Supplies Group (ISG) has been operating since March 2013 providing a non-sterile manufacturing, assembly, repackaging and blind labelling service to NHS Lothian and the University of Edinburgh investigators. In this period the ISG has successfully supported over 30 clinical trials and other investigations, many of which are on-going.
In 2018 the ISG came under the management of the Healthcare Technology Accelerator Facility (HTAF) to support its on-going translational medicine platform activities. The ISG is based in George Square in central Edinburgh, where a purpose built, non-sterile, GMP suite and warehouse is established and is licensed by the MHRA. MIA (IMP) and MS licences (Specials) are held. 
API Manufacture
A dedicated facility capable of small scale manufacture of active pharmaceutical ingredients for early stage clinical studies. Based at the Queen's Medical Research Institute, all manufacturing takes place in compliance with Eudralex Volume 4, GMP part II. This facility can also perform API and final liquid product stability studies and supportive analytical services.
To date, this facility has successfully manufactured 3 API's for early stage clinical studies and provided associated stability and analytical packages for these agents. Facilitating rapid translation into man by manufacturing in-house, mitigating the risks and costs associated with outsourced manufacture.
Sterile Fill Unit
A dedicated facility capable of manufacture of sterile liquid products for early stage clinical studies. Recently licensed by the MHRA, we are now able to provide small batches of GMP grade drug products for use in clinical studies. Sitting alongside the API facility in the QMRI, this new addition to HTAF services will enable rapid and cost effective final product manufacture for use in early stage clinical studies. 
The ISG can directly support research via provision of the following services:
Importation of Investigational Medicinal Products (IMPs)
The manufacture of placebo capsule and powder in bottle formulations
Over-encapsulate tablets and capsules (for blinding)
Manufacture liquids for internal or gels for external use
Design and print labels for all study phases
Over-label, package and assemble investigational supplies
QP Certify IMP for CTIMPs
Store investigational product in a temperature controlled environment (including refrigerated and frozen -20°C)
Despatch (via courier) to UK/EU clinical sites
With the experience of its staff the ISG can also provide advice at the study design/project build stage, support IMPD development, ensuring formulation, blinding and product stability issues are appropriately addressed and provide direction on outsourcing options, should these be required.    
Developmental Interventional Technologies facility (DIT)
The DIT space is a bespoke physical sciences facility that can offer optical and sensing laboratories for R&D and medical device build and testing, image analysis, machine learning and software capabilities and pre-clinical chemistry R&D prior to API manufacture.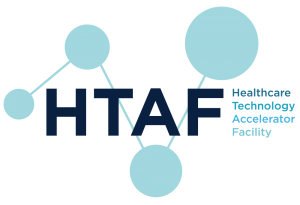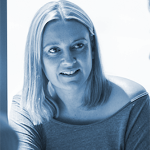 Contact:
Emma Scholefield
Translational Operations Manager
emma.scholefield@ed.ac.uk
Images : Optical and sensing labs, Pre-clinical chemistry R&D space, Image analysis, machine learning and software development